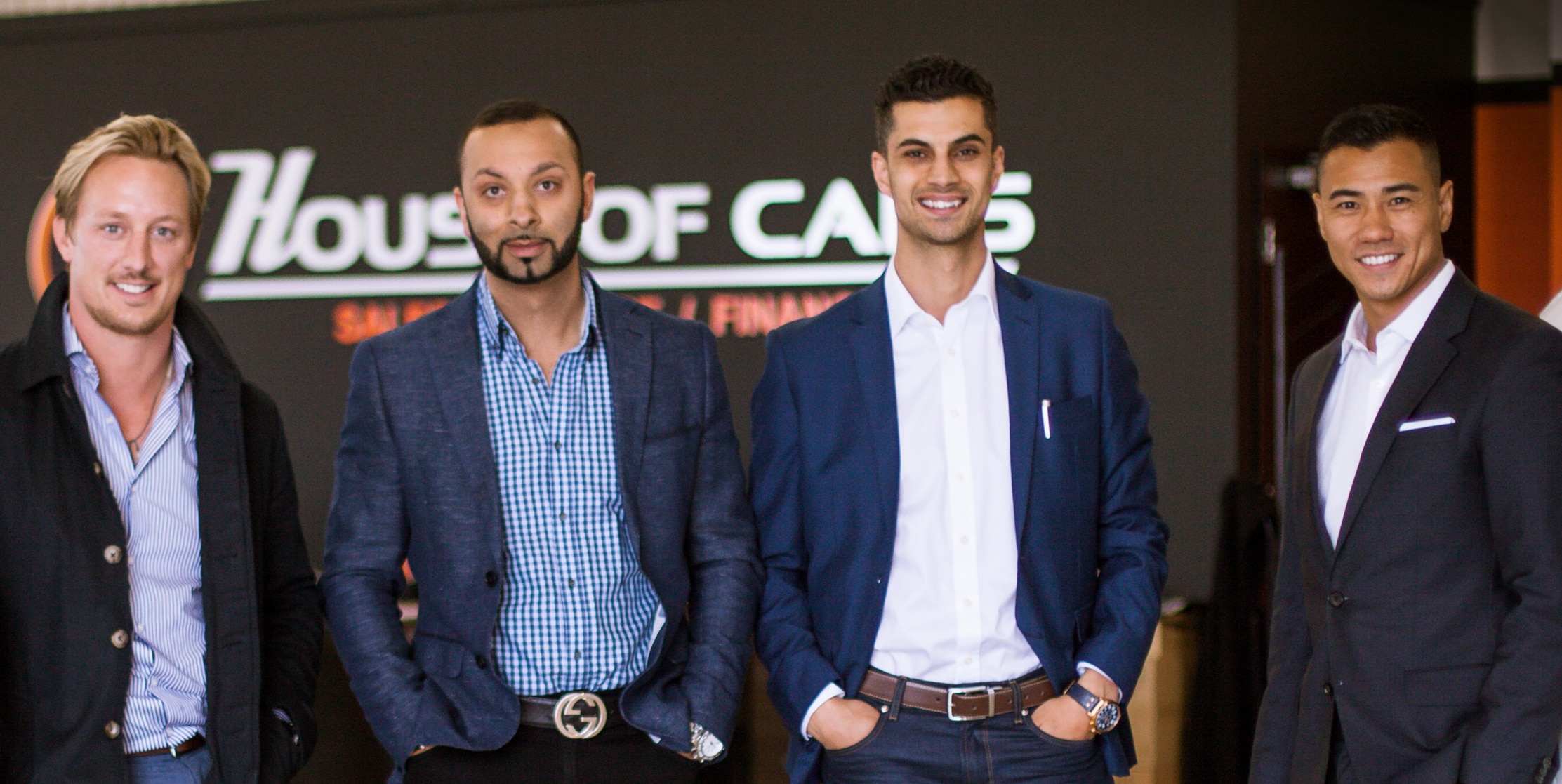 [Left to right]: Justin Klee, Nadeem Malik, Hassen Assaf, David Wong
House of Cars (Barlow Tr), May 2015
  Established in 2012, the House of Cars has grown to become a premier auto dealer in the Calgary region. Throughout our tenure, we've been driven to include the best possible customer service with top-notch repair/maintenance work and comprehensive new and used car, truck, minivan and SUV inventories. Our mission is "more vehicles with less limitations". We believe in creating a fun, friendly and transparent way of buying a pre-owned vehicle.     
   House of Cars prides itself on being a company of opportunity and by offering the public - not only quality pre-owned vehicles - but access to House Of Cars' exclusive (and very well-known) Credit Rebuilding Program. 
   Over the years, the House of Cars has grown in its current location, and we now offer two state-of-the-art showrooms, Parts & Service Centres and a Finance Department. Whether you are in need of a new vehicle or need parts / service for your current vehicle, the House of Cars is here to assist you with any of your automotive needs!
   Whether it's a vehicle, cash back or rebuilding credit that you're after, House of Cars Inc. is there to help you reach your goal(s) and go over all of your options that best fit your situation.
   We look forward to serving you for years to come!  Please stop by one of our three Calgary dealerships and speak with one of our representatives today!